As of right now, these are the certifications that I hold*. Below them are the website links to each organization that I received them from.
California Massage Therapy Council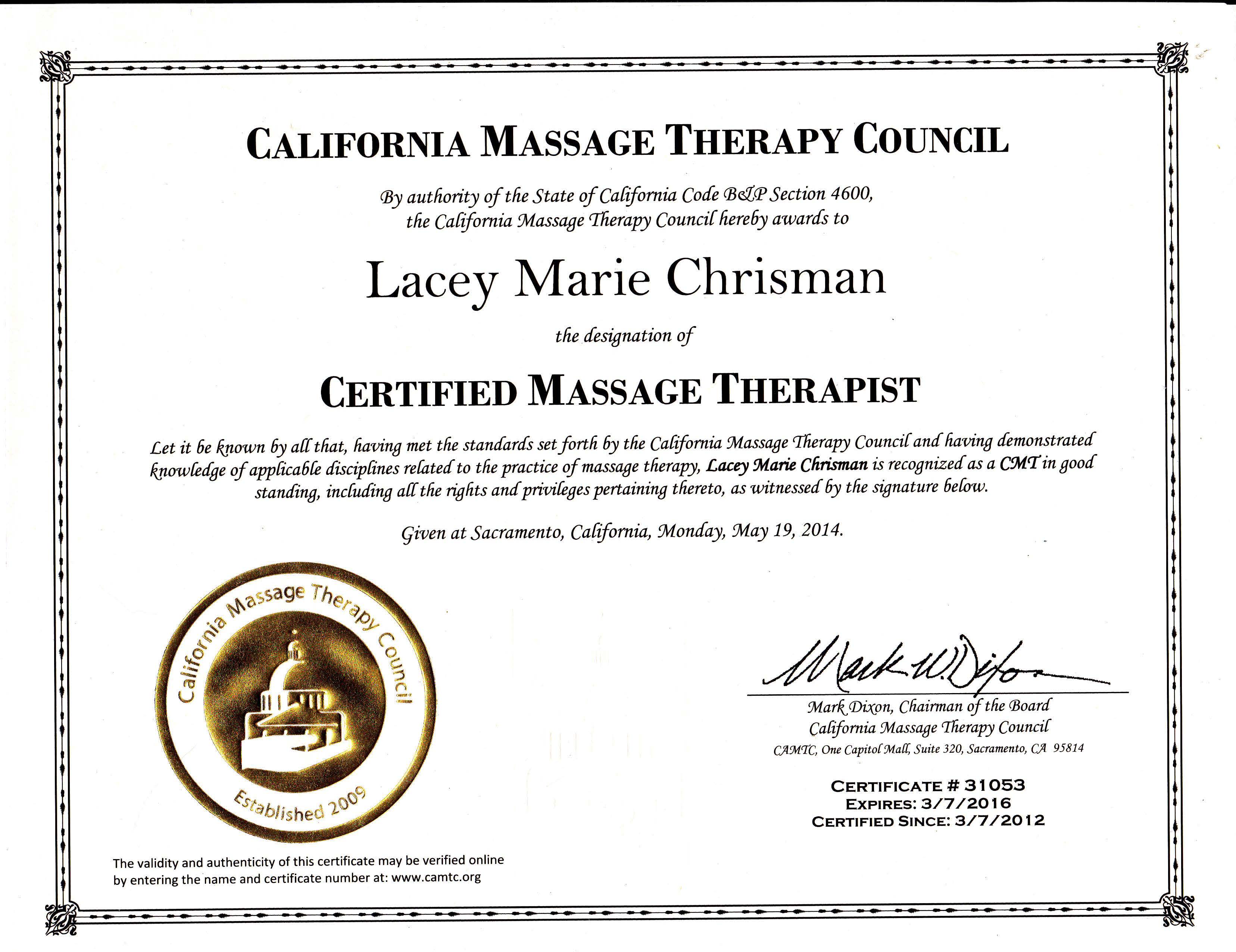 National Certification Board for Therapeutic Massage and Bodywork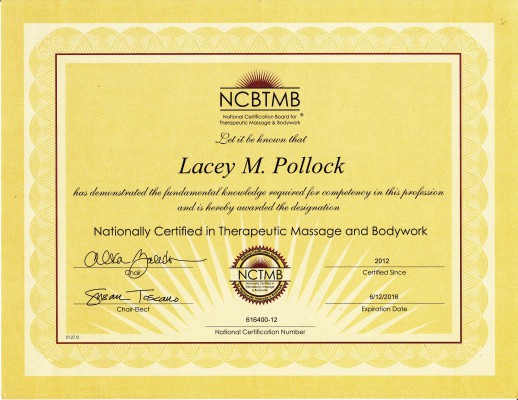 Bryan College Graduate, 2008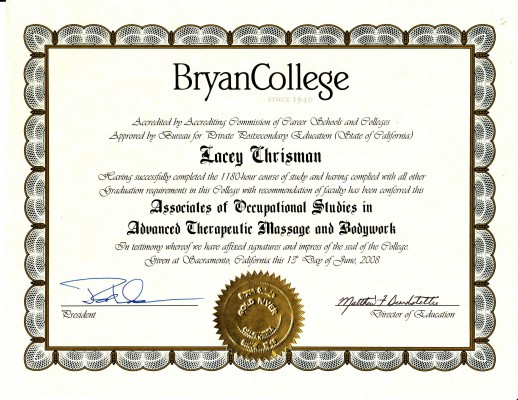 Associated Massage and Bodywork Professionals
member since 2007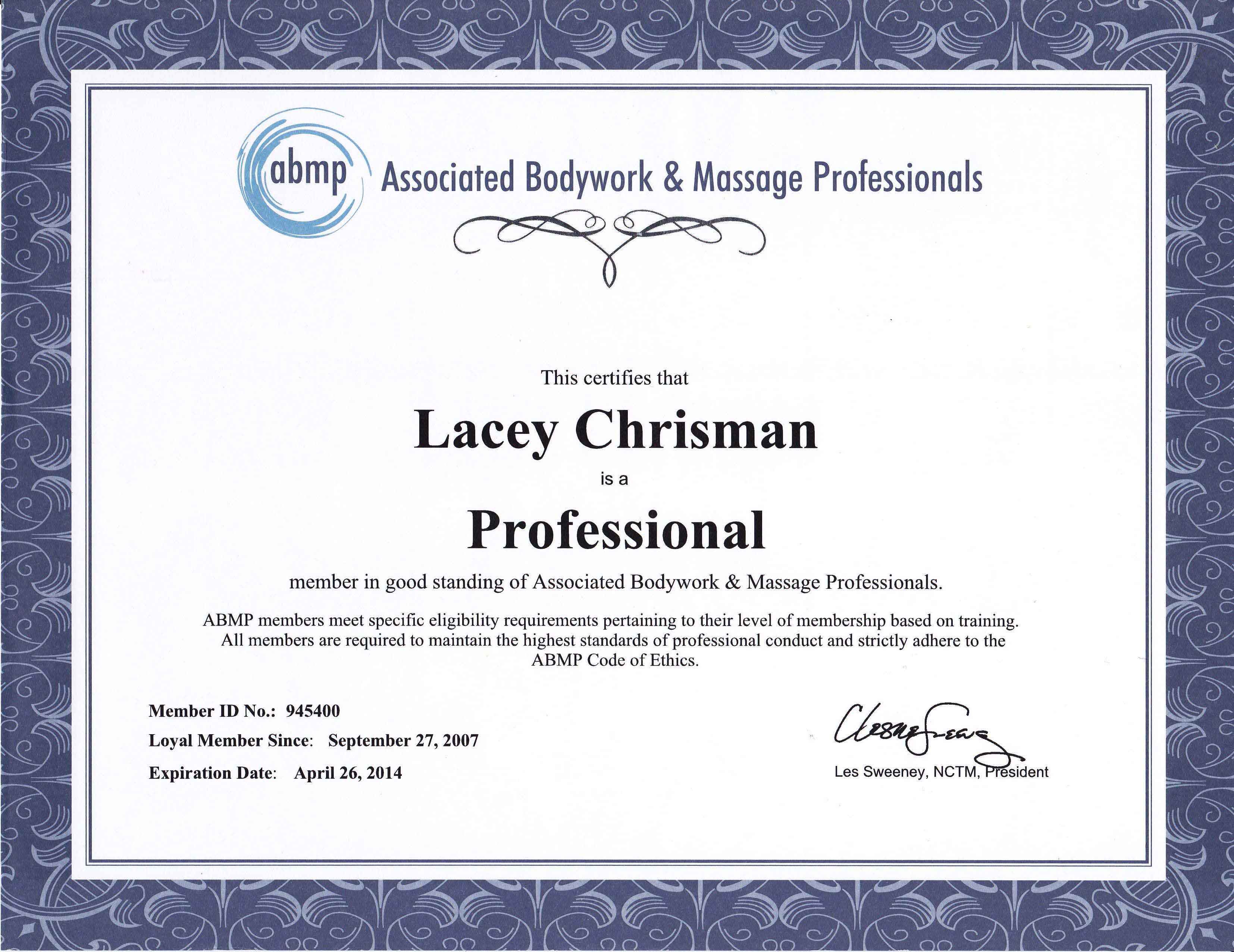 *please note that these are up to date and as current as I can possibly make them. While the last names may not match, each organization is aware of my name change, and are working with me too update my information in their systems, as well as on paper. Thank you for your patience.