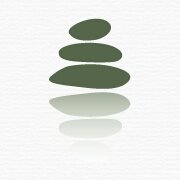 A Tranquil Space is a highly skilled massage studio located in Granite Bay, CA. We are dedicated to alleviating stress, tension and muscular pain from our clients while providing a relaxing escape from the daily stresses of life. All of our licensed massage therapists are committed to customizing each client's therapeutic experience in a safe, stress-free, professional environment.
I am now at A Tranquil Space EXCLUSIVELY! And scheduling with me has never been easier! Please visit our website at www.atranquilspace.com, to take advantage of our easy online booking system, or feel free to email me at laceycmt@gmail.com to schedule your next relaxing moment.
*IMPORTANT INFORMATION*
Please be aware, there is a lot of road construction going on in front of our office. Keep this in mind when making appointments at peak travel times, and plan your driving accordingly.
Thank you.